If you're looking for someone who will help you with your first steps in Ústí nad Labem or you're just looking for a good friend, this is the right place!
Papaya is the matching system, which will help you connect with your Buddy. Below you can find the detailed manual for how to correctly register.
1

Follow the Papaya 

Open your browser and find http://bit.ly/papayaESN. 
Or download the app "Papaya (ESN)" to your Android or iOS. 
2

Log in with Facebook 

For joining the buddy system, you need to log in with Facebook. 
If you don't have a Facebook account and you want to have a buddy, choose the gray button  "You don't have Facebook?"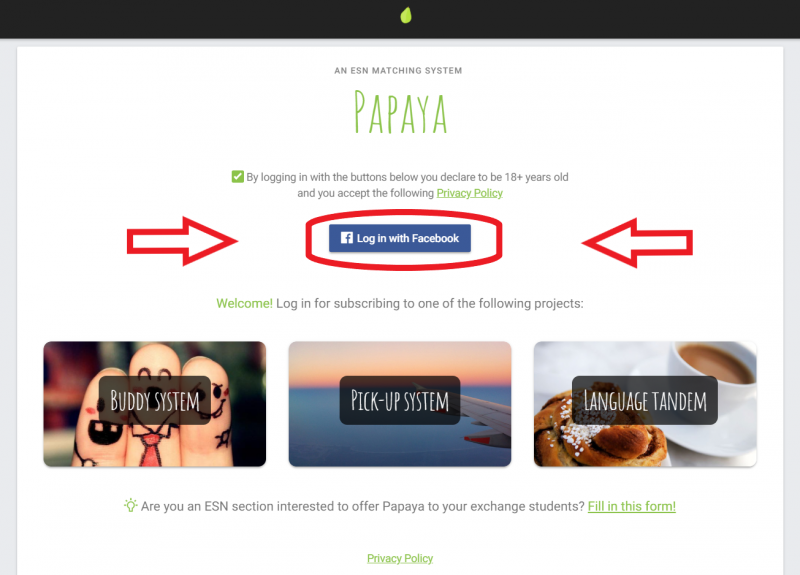 3

Choose, who are you 

Choose, you are an exchange student. 
Choose the country where are you going for Erasmus - Czech Republic. 
Choose ESN section which provides the buddy system - ESN Usti.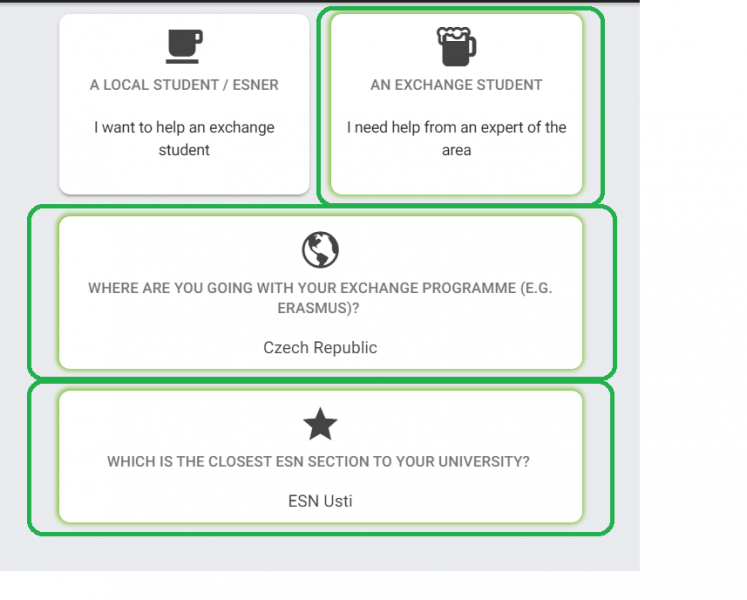 4

Fill in the missing info

Some of the data is gathered automatically by Facebook, but some of them you need to fill in the rest. Papaya uses these attributes to find you a perfect Buddy. 
You need to fill in information which you can see in the red squares - a country of origin, faculty in which you will study, spoken languages and what do you study.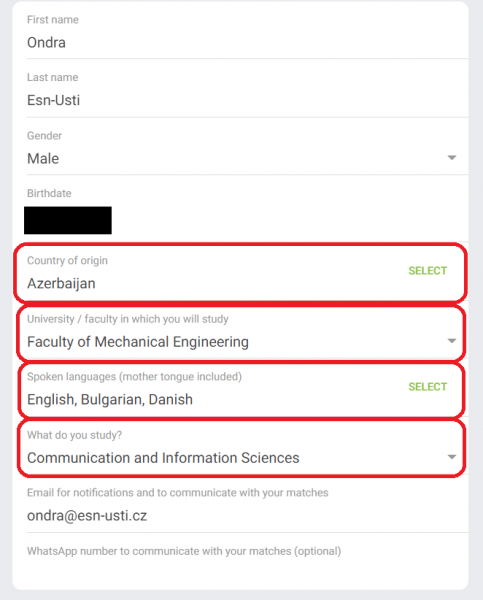 5

Subscribe

Are you interested, when you will get your buddy? It's not finished yet! Now you need to apply for the project. Just click on the picture and fill your preferences - you can write here if you prefer male/female for the buddy or you can write here some specific info. After that just save your subscription and wait for your match!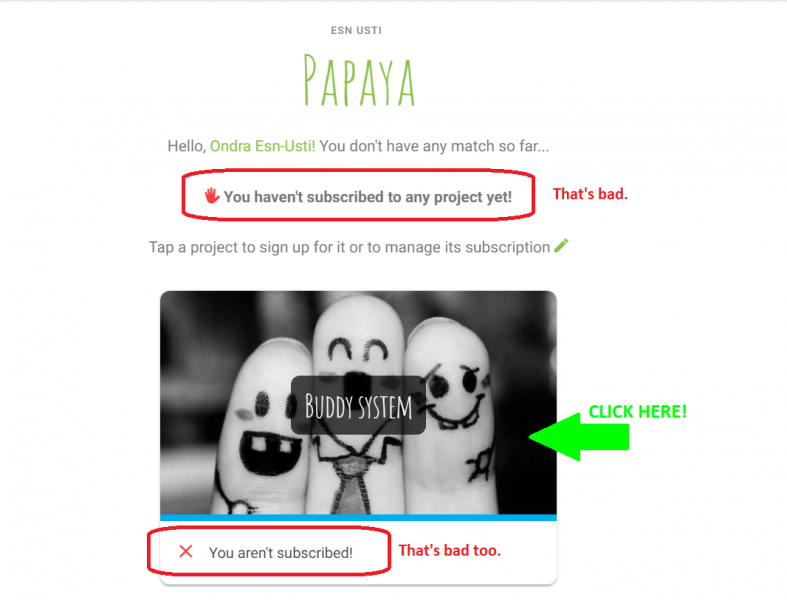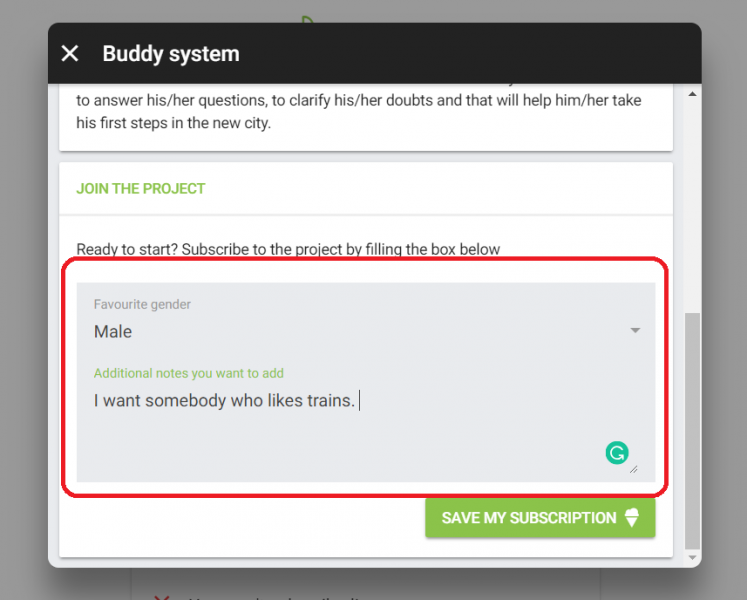 6

Wait for the match!

Now just wait for your match! The administrator will check, which buddy is the best for you and then he/she will match you with somebody. Once you have a match, you will receive an email with further information.
Sometimes it can take a while because we can wait for new buddies for a better match. Everybody should get a match until half of August. If you won't get any buddy, check, if you are subscribed and contact us, we will find a solution. 
What else? How can buddy help me? ..
extra
Our buddies are just volunteers who are helping you in their free time. It means .. He/she help you with transport, accommodation, and legal stuff. Just please remember we are volunteers and just people, so please respect us that way. 
Don't forget to join our facebook group for incoming students and follow our facebook page to see news and upcoming events. 

It can happen, that your buddy won't be available in time of your arrival. If this happens, he/she will try to find another buddy or he/she will write to you what to do on your own. 
Information before arrival 
Buddy will contact you before your arrival. He/she will provide you information on how to get to Ústí nad Labem, about housing, events organized by ESN Usti or other stuff you will need. 
Pick up from train/bus station
Buddy will pick you up from the station in Ústí nad Labem. We can't pick you up in Prague Airport if you need help with transport check our guide. 
Accommodation
Whereas not much employees in dormitory can't speak English, we will try to help you with that. 
Legal stuff 
If you are a non-EU citizen, the buddy will take you to the immigration office. Also, you will visit the insurance company and your faculty coordinator. 
Events 
ESN Usti organized for you a Welcome Week, sports activities, cultural events, parties and trips around the Czech Republic. For further information just check our website.